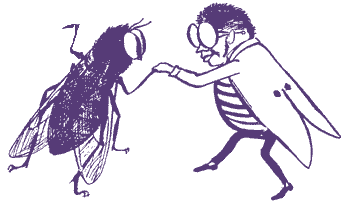 The Small World Dancing Club of Cambridge is a not-for-profit group of middle-aged friends who like good music, informal dancing, pretty disco lights and comfy sofas. And a nice cup of tea at some point. Join us if you dare!
Our Annual Really Rather Groovy Olden Goldies Rock 'n' Roll Disco Boogie Dance Party Night was planned for November 2021 but considering the state of the pandemic and the seniority of many of our loyal patrons, we decided to give it a miss. Watch this space for info on 2022.

All enquiries to Jukebox Jimmy: smallworlddancing@live.com or scroll on down for FAQs.

★ Is the Small World Dancing Club for members only? No. We don't have formal membership. Most people hear about it through friends of friends, hence the name Small World...

★ Who are the Club organisers? We are a group of middle-aged friends in Cambridge and we like having a proper dance once in a while, with our kind of music and in a pleasant venue. It's just a fun thing to do – and a good way to raise a bit of cash for good causes.

★ Which charities has SWDC supported? Addenbrookes Kidney Patients Association, Cambridge Acorn Project, Cambridge Breastfeeding Alliance, CamCRAG, Castle School Music Therapy Team, Centre 33, MAGPAS, OWL Bikes, Red Balloon, Red Cross, Rosie Birth Centre, Street Voices, Talking in Tune, Wallace Cancer Care, Woodcraft Folk.

★ Is the venue easy to find? Very easy. See map. Satnav CB2 8BS. Go to the very end of Shaftesbury Road (which is off Brooklands Avenue) and you'll see signs for the Dance Car Park. Follow the balloons!

★ Do I have to pay in advance? Yes! We ask everyone to pre-pay (including ourselves – none of us gets a free ticket) so we can ensure there are enough people coming and not too many (90 is about right). Obviously, we need to cover the hire costs of the venue (including bar staff) and the sound equipment. After those two bills are paid, all the money left over goes to charity.

★ When buying my tickets can I pay by bank transfer? If you like. Just email us for instructions.

★ If I turn up without a ticket can I pay on the door? If you don't pre-book you risk being turned away on the night as we usually sell out. It is definitely best to get tickets in advance.

★ Do you play requests? Well, yes, quite often... DJ Jukebox Jimmy has got a big collection of great tracks but doesn't always get round to playing all requests as he tends to dance a lot. Have a word with him.

★ How can I get complimentary tickets? There is only one way: buy a ticket, come to the Dance Night, complete the Music Quiz Sheet and get more answers right than anyone else. The prize is two tickets to the next dance.

★ What's the dress code? There isn't one really. Most people seem to go for 'smart casual'. Wear what you like!

★ Is there a licensed bar? Yep, and reasonably priced, with friendly staff who supply free tea/coffee throughout the evening. And there are lots of tables & chairs, and a few comfy sofas. Aaahhh...

★ How often do you put on the Dance Nights? It used to be twice a year, but now it's an annual event in November.

★ May I add a question to this list? Yes, please do: smallworlddancing@live.com.

↑

Here is a tasty selection of the kind of music we like dancing to:

The Drifters At The Club ★ Edwin Starr Stop Her On Sight (S.O.S.) ★ James Brown Cold Sweat ★ Earth, Wind & Fire Boogie Wonderland ★ Robert Parker Barefootin' ★ The Crystals Da Do Ron Ron ★ Caro Emerald A Night Like This ★ Elvis Presley Treat Me Nice ★ The Supremes Stop! In The Name Of Love ★ Eddie Cochran C'mon Everybody ★ Little Richard Rip It Up ★ Rufus Thomas Can Your Monkey Do The Dog ★ The Exciters Do-Wah-Diddy ★ Canned Heat Let's Work Together ★ The Mavericks Dance The Night Away ★ Shirley Ellis The Clapping Song ★ Dr Feelgood See You Later Alligator ★ Etta James Good Rockin' Daddy ★ Jackie Wilson Higher And Higher ★ Jo Jo Gunne Run Run Run ★ Club Des Belugas What Is Jazz ★ Ray Charles & The Raelettes Hit The Road Jack ★ Big Joe Turner Flip Flop & Fly ★ Bob & Earl Dancin' Everywhere ★ Buddy Miles Memphis Train ★ T Rex Jeepster ★ Dion & The Belmonts Runaround Sue ★ Dave Edmunds I Hear You Knockin' ★ The Whispers My Girl ★ Tower of Power Diggin' on James Brown ★ Van Morrison Jackie Wilson Said ★ Chuck Berry Johnny B Goode ★ Cream Strange Brew ★ David Bowie The Jean Genie ★ Eddie Bo I Love To Rock & Roll ★ Santana Primavera ★ Diana Ross Chain Reaction ★ Them Baby Please Don't Go ★ Tina Turner A Fool In Love ★ The Temptations Get Ready ★ Apache Indian Boom-Shack-A-Lack ★ The Contours Do You Love Me ★ The Four Tops I Can't Help Myself ★ The Commitments Mustang Sally ★ Seal It's Alright ★ Gipsy Kings Bamboleo ★ Abba Money, Money, Money ★ Taj Mahal & The New Orleans Social Club My Girl Josephine ★ Lulu & The Luvvers Shout ★ Sam & Dave Soul Man ★ The Rolling Stones This Could Be The Last Time ★ Martha Reeves & The Vandellas Nowhere To Run ★ Toots & The Maytals Louie Louie ★ Clarence Carter Snatching It Back ★ Rose Royce Car Wash ★ Jimmy Cliff Let Your Yeah Be Yeah ★ Arthur Conley Sweet Soul Music ★ B B King Jump With You Baby ★ Eddie Floyd Knock On Wood ★ Marvin Gaye Come Get To This ★ Los Lobos Come On Let's Go ★ Wilson Pickett In The Midnight Hour ★ Barry White Let The Music Play – and many, many more!